Getting Started
How to install API Builder?
You can download the latest version from this page 
http://www.dnnsmart.net/dnnmodules/apibuilder/apibuildertrial.aspx

After you get latest version of the module, please follow steps below to install it on your site. 

1.Please login your DNN site with your host account. 

2.Please go to Settings->Extensions page , see screenshot blow.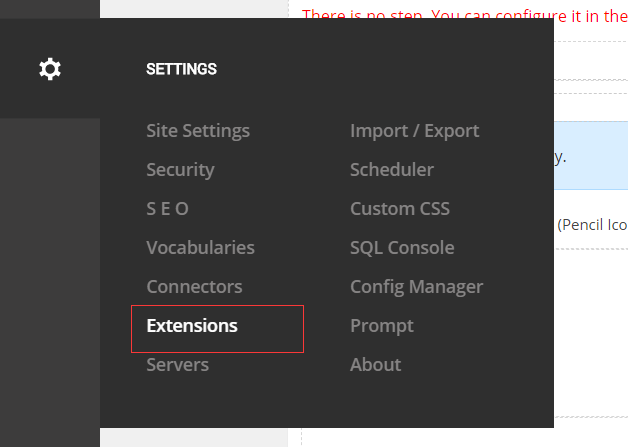 3, On Extensions page, please click on "Install Extension" button. See screenshot below.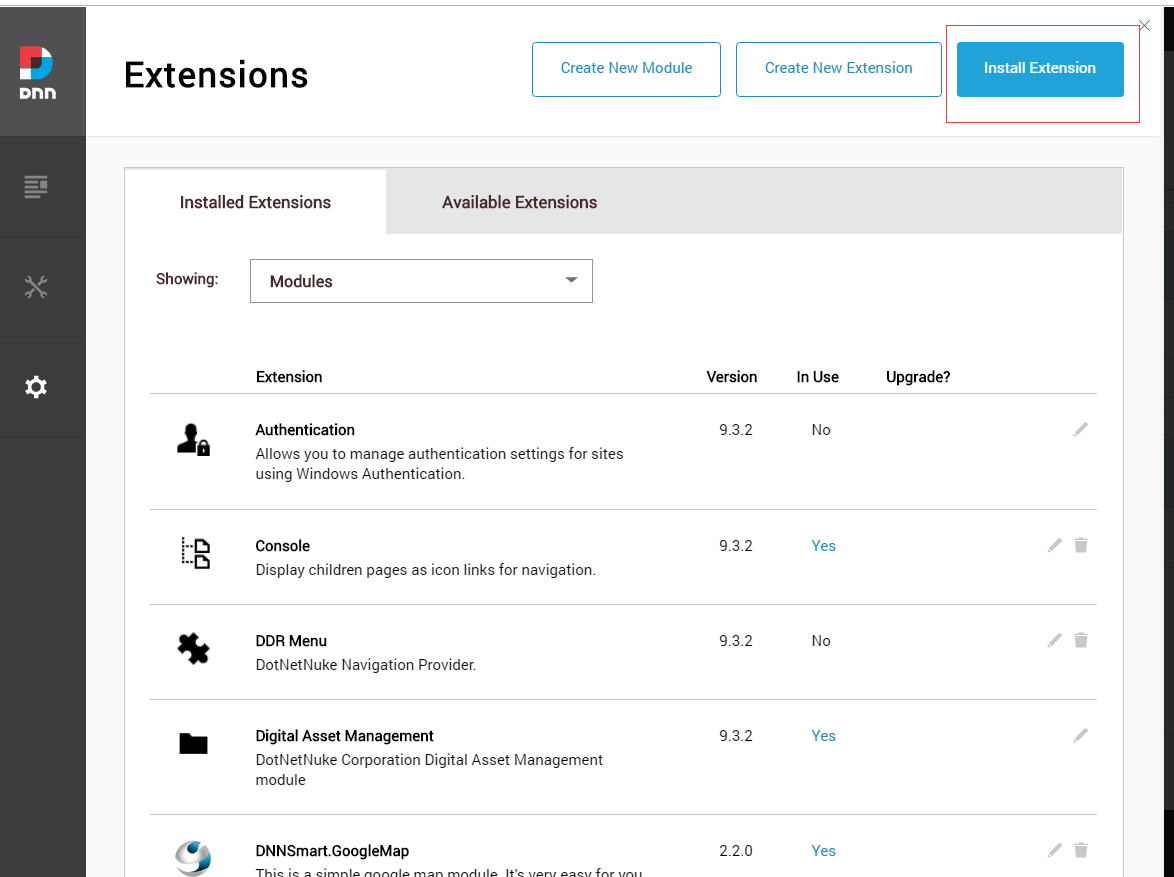 4, On "Upload Extension Package" page, please click "upload a file". See screenshot below.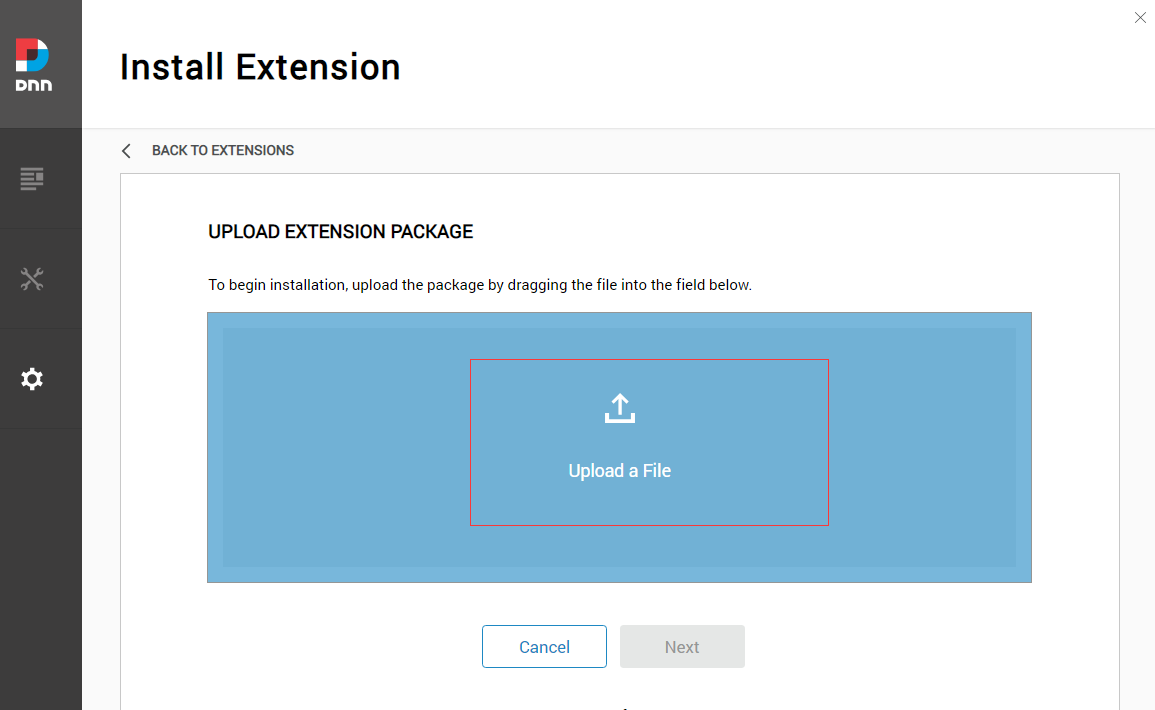 5.Please select the User Manage module package you downloaded, then click on Open. 

6.Then please click Next and accept the license, you will get screenshot below if your installation is successful.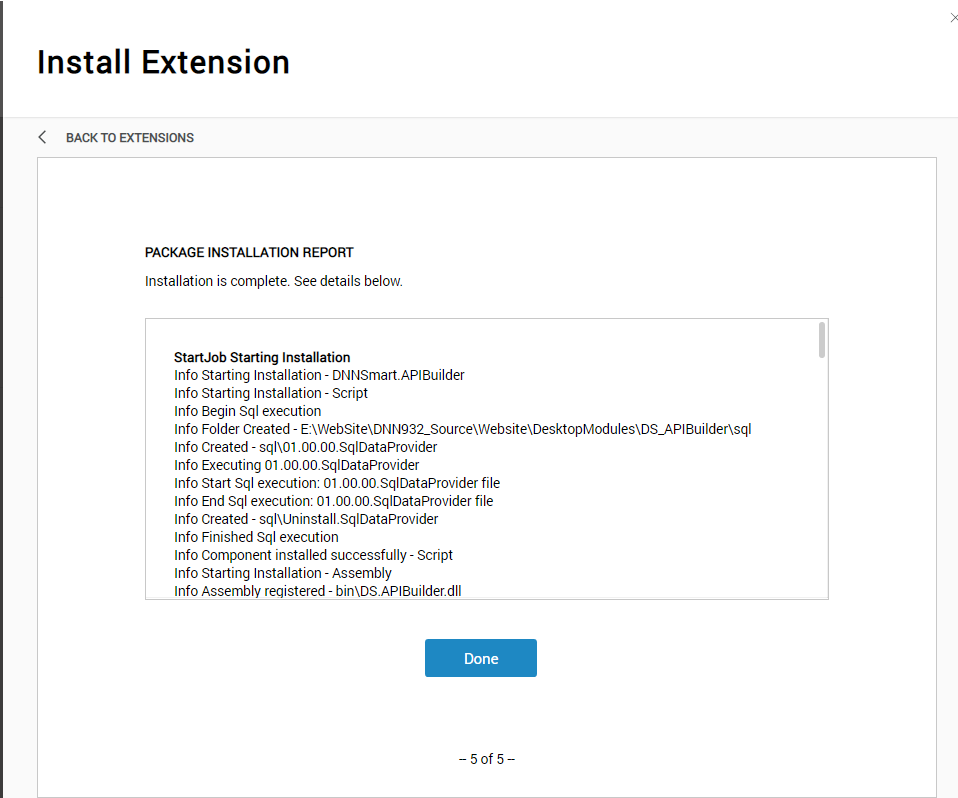 Add API Builder module to your page.
1.Please enter one page of your site. 

2.Please confirm you're in edit mode, then click "Add Module" button. 

3.Please search "API Builder" module in search box. 

4.Please click "+" icon on the top of API Builder module. 

5.Please drag and drop API Builder module into the pane where you want to put. 

6.Then you will see module configuration interface. 

See animation below, it contains all steps above.